How to Unlock a Steering Wheel

Oh, no! Your steering wheel is locked, and you're stranded somewhere in Chula Vista, now what? Don't worry, the service experts at Kearny Mesa Kia of San Diego have your back. In most cases, all you need to do is follow our simple directions below. But not only do we explain how to unlock a steering wheel, we also tell you how to lock a steering wheel. What? Why would anyone do that? We explain that, too.
How to Unlock a Steering Wheel – Five Simple Steps
One of the five different tactics below should work. If not, make an appointment with our Service Department. We'll be happy to help!
Try to turn both the key and the steering wheel at the same time.
We know. You probably tried this already. But rocking the wheel back and forth can gradually loosen the ignition. Just don't try to force it. You don't want to break your key off in the ignition.
Try your spare key.
A key's teeth can get worn over time. So try a different key.
Clean out the insides of the ignition.
You can do this by sliding the key in and out of the ignition several times. If that doesn't work, spray some canned air into the ignition.
Spray some lubricant into the ignition.
WD-40 is probably the most popular spray lubricant, and it can work great. You could also try electronics spray cleaner.
Install a new ignition cylinder.
This is how to unlock a steering wheel the hard way. So this will be your last resort. Still, it's not so difficult that most DIYers can't handle it.
How to Lock Your Steering Wheel
You might be thinking we're crazy. Why would you want to learn how to lock your steering wheel? Because even if someone manages to hotwire your car, they can't drive it if the steering wheel is locked. Let's just hope they don't read this article! So how do you do it? Turn your wheel all the way to either side before turning off your car.
Drop by Kearny Mesa Kia today!
If you found this article helpful, take a look at our other tips and tricks. And make sure to check out our service specials. We're just a short drive away from Chula Vista. So, stop in today!
More from Kearny Mesa Kia
In addition to its undeniably unique presence, the new Kia Soul gas mileage gives San Diego drivers yet another reason to fall in love with this model. Drive further throughout El Cajon thanks to the Kia Soul fuel economy, all the while enjoying its noteworthy features like premium sound quality, awesome exterior color options, and connectivity like…
CURRENT
WEATHER
Search
Find Your Vehicle ×
Search By Keyword
Search By Filters
Saved
Saved Vehicles ×
SAVED VEHICLES
You don't have any saved vehicles!
Look for this link on your favorites:
Once you've saved some vehicles, you can view them here at any time.
Kearny Mesa Kia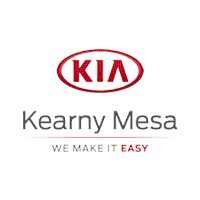 7303 Clairemont Mesa Blvd San Diego, CA
Phone: 844-824-9673
https://www.google.com/maps/place/Kearny+Mesa+Kia/@32.8316454,-117.1638573,17z/data=!4m13!1m7!3m6!1s0x80dbff822742587f:0x5534170509baf160!2s7303+Clairemont+Mesa+Blvd,+San+Diego,+CA+92111!3b1!8m2!3d32.8318576!4d-117.1614009!3m4!1s0x80dbff9ad2f0e22f:0x255c9c062645ce89!8m2!3d32.8318869!4d-117.1610836
32.831858 -117.161401